Hasznos információk - Jó tudni
General Information
Republic of Hungary - Magyar Köztársaság
Landlocked country in Central Europe, bordered by Austria, Slovakia, Ukraine, Romania, Serbia, Croatia and Slovenia.
The Flag of Hungary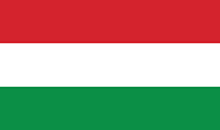 The Coat of Arms of Hungary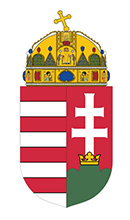 Anthem: "God, bless the Hungarians" - "Isten áldd meg a magyart"
Capital: Budapest
Official Language: Hungarian (Magyar)
Government: Parliamentary republic
Accession to the European Union: May 1, 2004
Area: Total - 93,030 km2 (35,919 sq mi)
Religion: 54.5% Roman Catholic, 21% Reformed (Calvinist) Protestant, 6% Evangelical (Lutheran), 18.5% other
Visa, Customs
For information on Visa, Entry, stay rules and customs regulations please visit the web page of the Ministry of Foreign Affair.
Money, Banks and Payment Methods
Currency
Currency: Hungarian Forint (HUF)
Coins: 5, 10, 20, 50, 100, 200 HUF
Bank notes: 500, 1.000, 2.000, 5.000, 10.000, 20.000 HUF
Click here for up-to-date currency exchange rates!
Banks, Currency Exchange
Banks are usually open between 8.00 - 16.00 on weekdays. Some banks are open on Saturday, but all are closed on Sunday. ATM and currency exchange offices are available throughout the country.
Credit Cards, Debit Cards and Checks
Major credit cards (AmEx, Visa, Mastercard, Diners, Cirrus) can be used in the member shops and businesses. Look for the logo displayed at the entrance. ATMs operate 24 hours a day. Major credit cards and banking cards are accepted. There is usually a commission of 1% for cashing travelers cheques at banks. Please note that most stores will not accept travelers checks. You can use your bank or credit card to get cash at post offices throughout Hungary. More than 3200 post offices nation-wide provide this service.
Telephone, Fax
Hungary's country code: 36
Budapest area code: 1
International pre-dial: 00 - country code - local number
Domestic long distance pre-dial: 06 - area code - local number
Cell-phone numbers: are 9 digits, after dialing 06, the first two numbers depend on the telephone company: 20, 30 ,70.
Public phones: require 10, 20, 50 or 100 Forint coins, or a pre-purchased phone card (sold at newsstands, supermarkets, hotels and post offices).
Fax machines: are available for tourists in main post offices and in many city hotels' Business Centers.
International collect calls: can be made from a private line or public payphone. A coin or a phone card has to be insertted to initiate the call.
International operators:
AT&T 00 8000 1111
MCI 00 8000 1411
SPRINT 00 8000 1877
Important telephone numbers
Ambulance 112
Police 112
Fire department 112
Directory Assistance 112
International Directory 112
International Emergency Call 112
Post Office Services
Post offices are usually open from Monday to Friday, from 8-18h. There are two post offices next to the two central railway stations in Budapest that are open from Monday to Saturday, from 7 to 21h.
They are:
• Nyugati Pályaudvar (VI. Teréz körút 61.) - open on Sunday, too: 10-17 h
• Keleti Pályaudvar (VIII. Baross tér 11/c.)
Internet
There are Internet cafés all over Budapest and a growing number of hotels and cafés offer WiFi access for laptop users. For a comprehensive listing, with maps, visit hotspotter.hu.
Tipping
Restaurant prices in Hungary generally do not include a service charge and it is therefore customary to give a tip, generally equivalent to 10-15% of the bill.
Public holidays
| | |
| --- | --- |
| January 1 | New Year's Eve |
| March 15 | National Holiday |
| May 1 | Labour Day |
| August 20 | St. Stephen's Day |
| October 23 | Anniversary of the 1956 Revolution |
| November 1 | All Saints' Day |
| December 25, 26 | Christmas |
Health Issues
Immunisation: not a requirement for entering Hungary. Persons diagnosed with an infectious disease are not permitted to enter the country.
Medication: Tourists are permitted to bring medication for personal use. Products containing narcotic substances can only enter with the special permission of the Ministry of Health and Welfare. Medication prescribed abroad can be purchased in pharmacies at full market price. Only a limited selection of over-the-counter drugs are available in Hungary.
Emergency and ambulance services: are free of charge in cases requiring immediate medical attention. All other medical treatment is regulated by international treaties. Ambulance telephone no.: 104. Health insurance policies taken out abroad cover the cost of the first, and only the first treatment in Hungary. In all other cases, the cost of medical treatment must be settled at the rate set by the medical institution. The institution determines which credit cards are accepted for this purpose.
Pharmacies
Budapest's pharmacies (gyógyszertár in Hungarian) are well stocked and can provide medicaments for most common ailments. Each of the 23 districts has an all-night pharmacy open every day, a sign on the door of any pharmacy will help you locate the closest one.
Public Toilets
Relatively few public toilets exist in Budapest, locals and tourists alike use the restrooms in cafés and restaurants. Quite often a small fee of 100 HUF is paid to an attendant after using the facilities.
Public Safety
Just as anywhere around the world, tourists travelling in Hungary should follow certain basic rules: carry travel documents and valuables in a secure bag around your neck or belt pouch worn under your clothing and never leave any valuables in a parked car. Do not wear expensive jewellery in public and avoid the poorly lit, deserted parts of the city!
Carry only the minimum necessary amount of today most commercial units accept credit cards. When short of cash, use card operated ATM machines. (If you lose your credit card, immediately notify the issuing bank!)
Exchange your currency only at official exchange bureaus, travel agencies, official exchange offices or ATM machines - never change with street hawkers!
When travelling in a taxi, use officially registered taxi companies and, before starting out, make sure that the taxi is equipped with the driver's photo ID, and that the rate chart is displayed and the meter is on. At the end of the trip you must receive a receipt; if the driver fails to provide it, always call one!
Only uniformed police and immigration officers with proper identification are entitled to check your identity or to ask for your ID.
In places of entertainment always ask for a menu with a price list before making an order! In Hungary, a service charge is not customarily part of the bill. It can only be added to the bill if it is explicitly stated on the menu. The business is required to issue a receipt for all costs and services printed by a cash register; the waiter's hand-written bill is not accepted as proof of purchase. Especially male visitors should beware of women with often excellent language skills, who have themselves invited to entertainment spots and run up bills at visitor's expense.
Shopping
In general, shops are open Monday through Friday, from 10.00 a.m. to 6.00 p.m., on Saturday from 9.00 a. m. to 1.00 p. m. Stores do not close for lunch. Food stores and shopping malls are open Monday through Friday from 7.00 a. m. to 7.00 p.m., on Saturdays from 7.00 a.m. to 2.00 p.m. Large shopping centres, entertainment complexes, and some private stores (many of these are open for 24 hours) are open on Sundays as well.
Tax-Free Shopping
Look for the Tax - Free Shopping emblem when you buy. The total sum of the bill (VAT included) must be at least 50,000 HUF. Ask the shop assistant for a detailed VAT invoice, VAT-refund form and a "Tax - Free" envelope. Attach the official receipt or the credit card receipt to the documents. Have all documents stamped by Hungarian Customs before leaving Hungary. No more than 90 days is allowed to pass between the purchase date and the date of the customs stamp. No more than 183 days is allowed to pass between the date of the customs stamp and the date of reimbursement.
Travelling by air: After receiving your boarding pass (but before going on board), see the customs office.
VAT reimbursement is not possible without a Hungarian customs stamp!
For further information: Global Refund
Climate
Continental, with the average temperature (listed in Fahrenheit / Celsius):
| | | | |
| --- | --- | --- | --- |
| Januray | 29F / -1.6C | July | 69.8F / 20.8C |
| February | 39F / 1.1C | August | 68F / 20.2C |
| March | 41F / 5.6C | September | 61.5F / 16.4C |
| April | 51.8F / 11C | October | 51.8F / 11C |
| May | 60F / 15.9C | November | 40.646F / 4.8C |
| June | 66.2F / 19C | December | 32.72F / 0.4C |